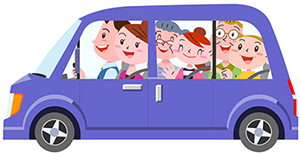 Well, we didn't even get on that bandwagon when we drew up our business plan to launch City Security magazine as a nationwide quality security magazine.
Don't get me wrong, e-newsletters and e-comms do have a place if you want immediate access to news and current information. In fact, there's no better medium. You can read the latest news stories from your laptop, tablet, mobile or kindle wherever you are in the world, without carrying a load of magazines or books and there are so many online sites and magazines out there. Fantastic!
So why go to print I hear you say?
The main reason was to produce something that's different, something that has value, and something that stands out in an over-crowded communication landscape.
The printed City Security magazines can be seen by everyone and read in a number of places that e.communications just can't go. Here are a few;
In the receptions of large businesses

In Airport business club lounges

On literature stands at businesses and universities

In goody bags after a business seminar

At major trade shows and events

And, of course, delivered directly to the desk or home of subscribers
 The reader experience
There are pros and cons for both medium. I mentioned the pros, so here are a few cons for online communications;
Eyes get tired of looking at a bright electronic screen all day – doing work, reading the endless amount of emails and junk mail, tweets, facebook, etc etc.

Readers easily get distracted by animated Ads

Web site visitors to online magazines follow links to other sites
Here are a few Cons for printed magazine… None.  Ok, a bit biased here, but it is my blog!
From our launch, just over 18 months ago, we have doubled the distribution of City Security magazine from 4,000 copies to just over 8,000 for our summer issue just circulated.
We have had enquiries from all over the world and were Media partners at IFSEC International which attracted 27,000+ security professionals and CT Expo in London in June/July this year.
There seems to be no end to the popularity of the printed word, on a subject that is vital to the security of us all in this format.
To receive your free copy visit www.citysecuritymagazine.com