Our Services

Berkoff Design offers creative solutions to all your marketing requirements from branding, literature design and advertising.
City Security magazine is a nationwide quarterly publication we produce in partnership with the City of London Crime Prevention Association.
Springboard Training is another division of Berkoff Design and is run by Andrea. Springboard training is specifically for women in business to help them in their career path and achieve their goals and ambitions.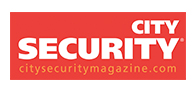 WHEN IT COMES TO BUSINESS, EVERY ONE LIKES TO BE SEEN TO BE DIFFERENT