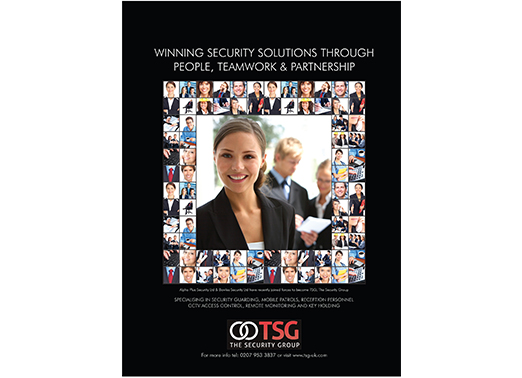 TSG
We worked closely with The Security Group (TSG) to establish the creative brief, which was, to get across the messages that TSG work in partnership with people they employ, and the customers who they service to help ensure best security solutions for there customers.
Our creative approach featured pictures of many of the employees and customers who work in partnership with TSG in both an eye catching and corporate style.
The Ad ran in a prime position of the back page of City Security magazine during 2012-3.
WHO IS THE AD AIMED AT, WHAT DO YOU WANT TO SAY AND HOW DO YOU SAY IT …A GOOD STARTING POINT FOR ANY CREATIVE BRIEF